---
Do we really need an introduction?
A little bit about our story
---
Older than Motown and older than Coronation Street, Caerphilly Mountain Snack Bar was established in 1957. It is a landmark building on the top of Caerphilly Mountain surrounded by incredible walks and panoramic views of the South Wales countryside that are picture perfect. It is the oldest independent snack bar still operating in Wales and the UK which sets it aside as a remarkable institution. Up until now it has been fondly referred to as the little hut or 'shack' on top of Caerphilly Mountain.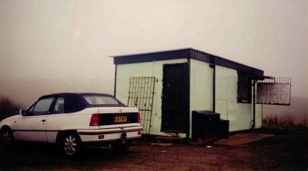 ---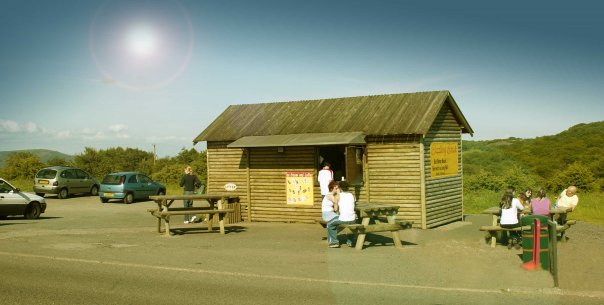 Tourists and locals alike see this as a landmark and part of the Welsh countryside heritage. For many of the Welsh community, Caerphilly Mountain Snack Bar has become a home from home. The team of staff are very welcoming and friendly. The fun, laid-back atmosphere puts everyone at ease. It is perfect for families and people of all ages who love the fresh air and incredible views that the mountain has to offer. The food reviews speak for themselves showing that costs are always reasonable and quality is never compromised. All products are locally sourced and Welsh where possible.
THE 21st CENTURY TRANSFORMATION
The oldest snack bar in Wales was serving steaming hotdogs washed down with tea before Coronation Street graced our screens and Motown rocked our hearts. Cheeky chappie Gavin Jones bought the tin shack that had housed Caerphilly Mountain Snackbar since 1957 when he was 21 for £30,000. That was 1992. Now aged 47, the entrepreneur – known as "The Mountain Man" – invested 10 times that amount, without any public cash, in order to create an eco-friendly eatery. The venue reopened on September 17 and it features four hot plates and covered seating for 70 diners within 20 feet of the old cabin. After 19 years in business, this development has been the culmination of five years of effort to bring the business into the 21st Century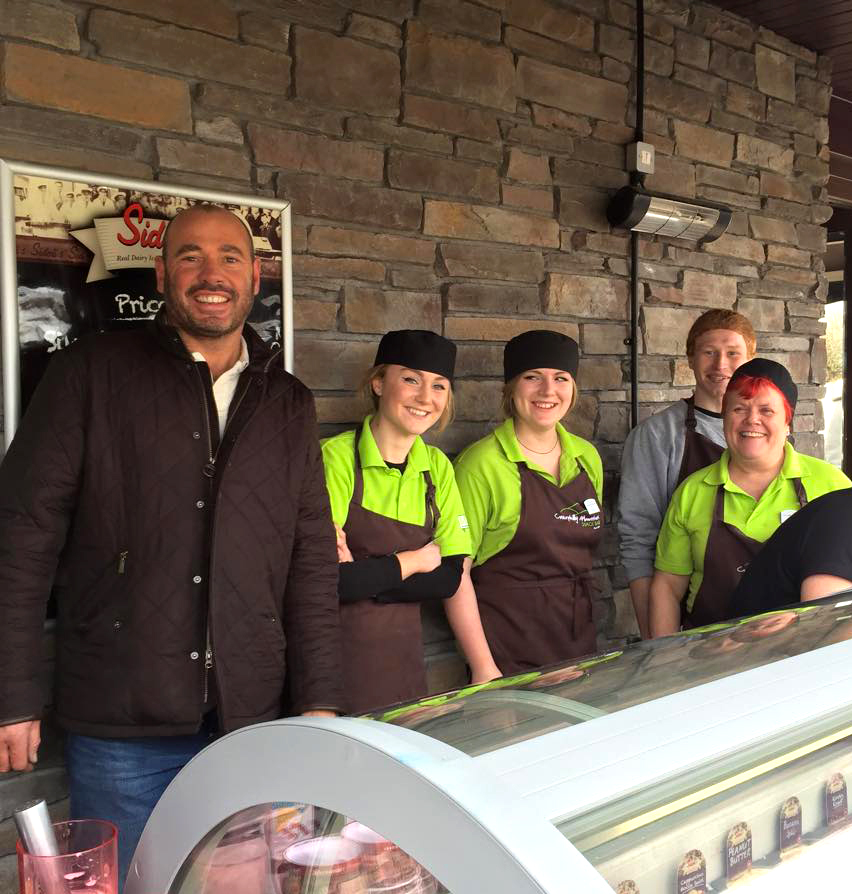 Blinding feed and a great food served with a smile !!!

Always a great service and the best breakfast for miles, worth a journey although you will keep going back for more!

Lush as always, sat here with my double cheese burger after being greeted by a smile, n such quick service

Been here a few times, fast and great customer service! Today we had a Mountain Monster Burger and oh my it was so good, especially if you love meat! Totally recommend

Must say had the best chicken piri piri roll up the mountain on Sunday . Excellent service and prices
---